Who would you prefer for your travel partner? Someone who can book you on the cheapest flight to the holiday destination you enquired about? Or would you much rather go for a consultant who instead of simply taking your word for the destination you're interested in, goes a step further to surprise you with options that are little known to the rest of the world but perfectly fit your bill? Undoubtedly, the latter.

Knowledge is what sets the latter apart. With the launch of UKonnect, your UNIGLOBE experts get a powerful boost of knowledge that's set to take your travel experience to the next level. Read on!
Better Informed Travel Experts Make For Better Travel Experiences
UNGLOBE Travel has recently unveiled UKonnect, an end-to-end, networking and collaboration tool that brings over 1500 UNIGLOBE professionals on a single platform. What does it mean? Your UNIGLOBE experts get unprecedented access to the best industry knowledge. Be it learning from each other's first hand experiences about tools and destinations, or sharing knowledge of industry best practices and trend forecasts acquired at discussion forums. You never know, a great idea exchanged on the platform might even turn into a ground breaking travel solution of the future.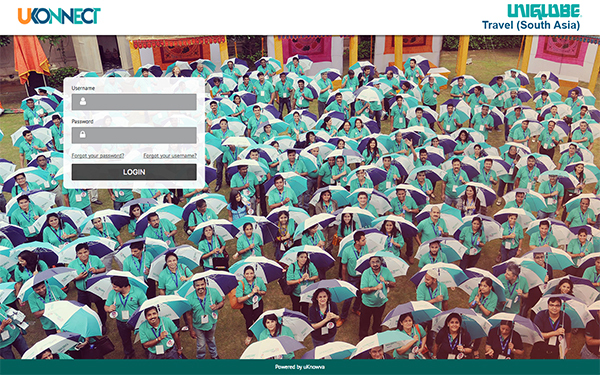 What's in it for you? Better informed travel experts are in the best positon to serve you even better than before.
Better Connected Travel Experts Collaborate to Get You the Best Deals & Service
"You have this big event planned in Mysore. At the eleventh hour, the cab drivers in the city call for a strike. The event is a big investment and you desperately need a real time stock of the situation. UKonnect, allows your travel expert to connect with a local expert in Mysore who can assess the ground situation and advise you on the best possible course of action in the given scenario," says a UNIGLOBE expert. "Not just local advice, UKonnect gives your travel expert access to the best negotiated deals and specialised products, exclusively available for and shared by the UNIGLOBE network," adds the expert.
Truly Mobile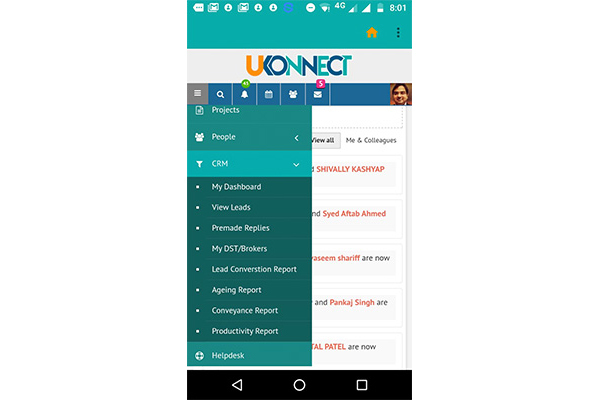 UKonnect is available in the form of a mobile app, so your travel experts have round the clock access to an ever growing repository of the finest and latest industry knowledge. They will soon also be able to use the app to support you anytime and from anywhere, once the customer relationship management (CRM) feature of UKonnect is launched.
Another Channel to Serve You Better – Coming Soon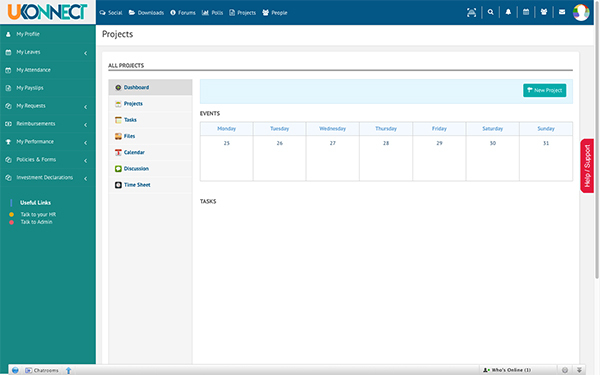 UKonnect will soon integrate a CRM feature wherein a centralised record of your requests and queries will be maintained within the tool. This will eliminate the need for your UNIGLOBE expert to browse through multiple emails to gather the necessary information before they can process your request, thereby reducing turn-around-time. Besides, you too will be able to view past requests and track the status of your current queries through the CRM portal.
Happy to Serve You
When your travel experts are happily engaged (we mean at work) it reflects in how they serve you. UKonnect provides them just the platform they need to unwind as they share fun updates with peers. Besides, it also integrates a Human Resource Management System (HRMS) that helps with seamless appraisals and more. In a nutshell, it keeps your UNIGLOBE experts happy at work that translates into better service for you. Also, happy employees mean a lower rate of attrition at your travel company. This means you don't have to deal with a different expert every time you travel. In fact, every interaction with your UNIGLOBE expert builds a valuable relationship that grows stronger over time. It's a win-win all the way!
At UNIGLOBE, it is the power of our network that sets us apart and lets us offer you an exemplar travel experience. The launch of UKonnect spells even more power to your travel experts and certainly more power to you!
Places we have blogged about