CULINARY TRAILS WITH A TWIST 
Region: Paris 


There's never enough to try out when on a gastronomic adventure, especially in Paris! Read along for top suggestions. 
Feasting Is Fun As You Travel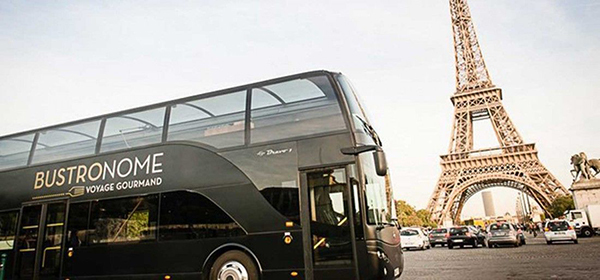 Bustronome
An authentic and original concept in Paris, the Bustronome is a high-end double decker luxury bus that soaks in the sights of the city through its panoramic glass roof. Whatever the season, passengers of the Bustronome can discover food and wine in this delightful manner while visiting the beautiful monuments of Paris like The Eiffel Tower, Concorde, Musee du Louvre, Grand Palais, Opera Garnier, Madeleine, Les Invalides, Pont Alexandre III and Champ de Mars.

Meet And Dine With Parisians
Learn from a local expert


Paris and gastronomy are like a love story that happens every time. Although Parisians like to go out to restaurants, many also like to cook. And what better way to experience an authentic meal than at the hands of talented home cooks. The concept enables people to invite themselves to the homes of food lovers who desire to express their culinary creations in good company.

Apart from enjoying this special opportunity in friendly company in an intimate atmosphere, it is also a great way to discover the hospitality of a true Parisian. Bénédicte Mesmy is one such cooking enthusiast who has set up The Parisian Kitchen. She invites you to share her love of cooking in the course of a French cooking lesson that she organises at her apartment. Before you start cooking, she takes you around the Marché de Lévis, a typical local French market, to find your ingredients. In the kitchen, she advises you, guides you and gives you her tricks to elaborate on good and beautiful dishes. At the end of the lesson, the fruits of your labour are enjoyed together.

La Route Des Gourmets


Showcasing the heritage of French gastronomy, La Route des Gourmets offers French and foreign tourists services on the theme of everything French. It offers an opportunity to discover French cuisine, its wine and local products through a selection of the best Paris gourmet city tours.

The Trends Of Bistronomy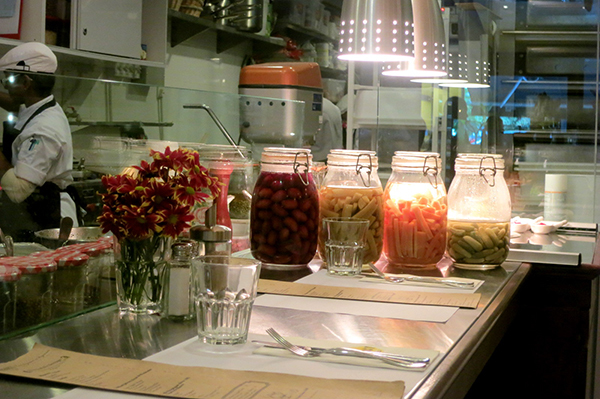 Taking the French culinary world by storm, the Bistronomy movement is a cultural revolution of the gastronomic kind that was born in the 1990s. Bistronomy is all about enjoying quality, locally sourced, seasonal ingredients and exceptional cooking in a welcoming, impressive environment. A major influence in today's gastronomic evolution, over the years, like so many hybrid words, the term has come to encompass lots of ideas.
Exotic Spectacle
From 30 October to 12 November, 2017 — You can look forward to iconic Parisian show venues, which will be rolling out the red carpet to unveil their new line-up. With evenings out in the glittery atmosphere of concerts with outstanding acoustics, the latest comedy shows, there is something for everyone — families and friends. Couple this with culinary trails, we say!

Source: The Economic Times
Places we have blogged about